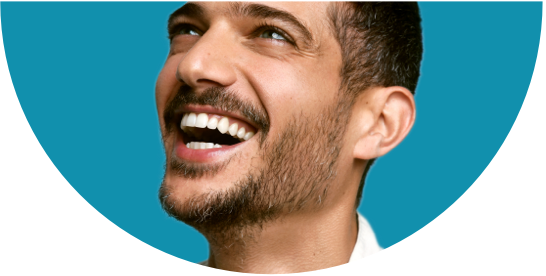 Join Switzerland's leading dental network
Cheeze is the very first dental network in Switzerland. We offer a significant time saving by taking care of all the administrative tasks of our partner practices. This allows our dentists to concentrate exclusively on their profession, while keeping their autonomy in terms of medical decisions. We estimate that the average dentist saves 20% of their time or a full day's work each week by joining our network!
Merge with Cheeze
Practice without worrying about your administrative and secondary tasks!
Administrative support
Sustained autonomy through the operational and administrative management of your practice.
Improved performance
Patients benefit from optimized care and a personalized, digital experience
Practice optimization
Access to the latest dental tools and training for your team.
Job security
Job security combined with entrepreneurial autonomy acquired while remaining the head of your practice.
Network support
The opportunity to call on other experienced professionals for support in your practice.
Assured autonomy
Guaranteed freedom regarding medical-dental decisions and the interior design of your practice.
 
Create my practice
Become co-owner of your dental practice in Greenfield with Cheeze!
Accessible investments
Access to the capital needed to create your dream practice in a modern and local environment.
Total availability
The administrative support of our teams to increase your availability to patients.
Job security
The management of your practice by combining entrepreneurial autonomy with the security of a network, the opportunity to be both an employee and co-owner.
Guaranteed autonomy
Guaranteed autonomy in medical-dental decisions and choice of practice design.
Network of excellence
The opportunity to call on other experienced professionals for support in your practice.
 
Mobile application
The Cheeze mobile app to enhance the patient experience by making their treatment journey more efficient and enjoyable.
Our added values
Cheeze implements everything to facilitate your daily life in a rapidly changing dental world.
Cheeze is the reference in the Swiss dental market, characterized by care excellence and extraordinary service.
Be part of a dynamic network!
Cheeze selects the best dentists and specialists in order to bring oral professionals together and collaborate in the common effort to provide quality service.
Take advantage of our partners!
Benefit from simplified access to DSO conditions for your consumable orders and many other partnerships.
Cheeze has the latest technological tools in the dental field, putting technology at the service of your patients' well-being.
Your succession with Cheeze
Choose Cheeze for your cessation of activity, to take over your practice with complete peace of mind when you retire!
Gradual departure
A progressive decrease in activity until the end of the transition.
Administrative support
The management of the patient transfer by our teams to ensure a smooth transition for your patients.
Constant autonomy
Guaranteed independence on medical decisions and interior design until the end of the transfer process.
 
Uninterrupted patient follow-up
Continuation of ongoing treatment and assurance of providing the best dental care to patients during and after the transition.
Job guarantee
Asserted job security for your team along with building trusting relationships at the heart of the transition.
Personal accompaniment
Follow-up by our lead dentist Cheeze in all medical-dental matters related to the transfer of your patient base.