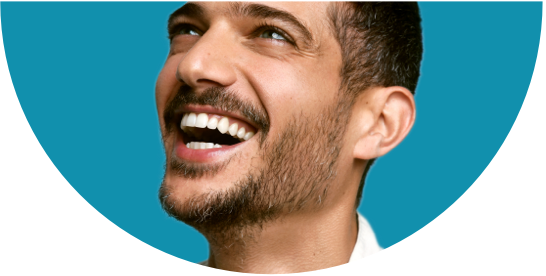 Integrate the network
Cheeze is the very first dental network in Switzerland. We offer a significant time saving by taking care of all the administrative tasks of our partner practices. This allows our dentists to concentrate exclusively on their profession, while keeping their autonomy in terms of medical decisions. We estimate that the average dentist saves 20% of their time or a full day's work each week by joining our network!
Merge with Cheeze
Practice without worrying about your administrative and secondary tasks!
Administrative support
Sustained autonomy through the operational and administrative management of your practice.
Improved performance
Patients benefit from optimized care and a personalized, digital experience
Practice optimization
Access to the latest dental tools and training for your team.
Job security
Job security combined with entrepreneurial autonomy acquired while remaining the head of your practice.
Network support
The opportunity to call on other experienced professionals for support in your practice.
Assured autonomy
Guaranteed freedom regarding medical-dental decisions and the interior design of your practice.
 
Create my practice
Become co-owner of your dental practice in Greenfield with Cheeze!
Accessible investments
Access to the capital needed to create your dream practice in a modern and local environment.
Total availability
The administrative support of our teams to increase your availability to patients.
Job security
The management of your practice by combining entrepreneurial autonomy with the security of a network, the opportunity to be both an employee and co-owner.
Guaranteed autonomy
Guaranteed autonomy in medical-dental decisions and choice of practice design.
Network of excellence
The opportunity to call on other experienced professionals for support in your practice.
 
Mobile application
The Cheeze mobile app to enhance the patient experience by making their treatment journey more efficient and enjoyable.
Our added values
Cheeze implements everything to facilitate your daily life in a rapidly changing dental world.
Work confidently!
Cheeze is the reference in the Swiss dental market, characterized by care excellence and extraordinary service.
Be part of a dynamic network!
Cheeze selects the best dentists and specialists in order to bring oral professionals together and collaborate in the common effort to provide quality service.
Take advantage of our partners!
Benefit from simplified access to DSO conditions for your consumable orders and many other partnerships.
Enjoy the latest tools!
Cheeze has the latest technological tools in the dental field, putting technology at the service of your patients' well-being.
Your succession with Cheeze
Choose Cheeze for your cessation of activity, to take over your practice with complete peace of mind when you retire!
Gradual departure
A progressive decrease in activity until the end of the transition.
Administrative support
The management of the patient transfer by our teams to ensure a smooth transition for your patients.
Constant autonomy
Guaranteed independence on medical decisions and interior design until the end of the transfer process.
 
Uninterrupted patient follow-up
Continuation of ongoing treatment and assurance of providing the best dental care to patients during and after the transition.
Job guarantee
Asserted job security for your team along with building trusting relationships at the heart of the transition.
Personal accompaniment
Follow-up by our lead dentist Cheeze in all medical-dental matters related to the transfer of your patient base.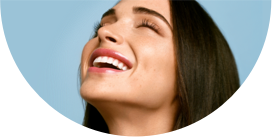 Join us!
Cheeze is the first dental clinic that offers a simple and digitalized experience, for both the dentist and the patient. Joining Cheeze means practicing in a soothing environment, at the cutting edge of technology, around a multi-skilled team. Let's share our new vision of dental care together!
Human Resources Partner - Part-time
For its openings, Cheeze is looking for an experienced Human Resources partner on a part time basis for a permanent position. You are always ready to listen and you want to be part of a multi-skilled and multi-disciplinary team, here are our needs and your future role.
Profile required :
Experience in HR management, an asset in the medical sector.
A perfect level of French and English, both written and spoken, a professional level of German appreciated.
An HR certificate is highly appreciated.
Knowledge of personnel management, accounting, taxation and finance.
Essential assets such as versatility, rigor, a spirit of service, investment and availability.
Your Missions :
A start in our Geneva office, then a position in our flagship clinic in Nyon.
Recruitment for the various positions as well as general personnel administration.
HR management of the Cheeze network clinics.
The support of the excellence of the professional career of the collaborators and the follow-up of the continuous training of our teams.
The mobilization of the teams around common objectives.
My advantages :
A modern and contemporary work environment.
A management starting with an increasing evolution from 20 to 80%.
An entrepreneurial culture with an attractive remuneration according to your experience.
Preferential rates within the network's clinics.
Don't wait any longer to apply! The main steps :
Receipt of your application.
Interview with our management team.
Receipt of a corresponding job offer if your application is selected.
Signature of your contract and start of your activities.
Welcome to Cheeze!
.
Spontaneous application H/F
Cheeze Dental Clinics is looking for recent graduates or experienced full-time employees to fill permanent roles. If you wish to work in a modern environment, at the cutting edge of technology, and evolve within a multidisciplinary and dynamic team, here are your advantages. You like our innovative concept and wish to join the Cheeze teams? Prove your motivation and apply for the position of your choice with our recruitment department! 
The advantages of Cheeze :
A modern and contemporary work environment 
An entrepreneurial culture with an attractive salary between 27% and 38% depending on your experience and specialty as well as a guaranteed minimum salary
The latest equipment (Sirona, 3 Shape, ...)
An in-house laboratory to provide real-time care alongside dental technicians 
Internal and continuous training to constantly renew ourselves 
A network of medical experts to share your knowledge on a daily basis
An established patient base
Pairings with dedicated and qualified dental assistants 
An optimized schedule through a digital platform
A medical team for complete internal management of your agenda, administration, and patient pathway
Attractive bonuses and professional benefits 
Preferential rates for products and services within the clinic and in the surroundings of your workplace 
For junior practitioners, benefit from coaching by a senior dentist
Don't wait any longer to apply! The steps of selection :  
A telephone pre-qualification 
A physical interview with the clinic manager and the group manager 
.
Dental hygienist - Nyon or Vevey
We are looking for a Dental Hygienist for a 40 to 100% permanent position in one of our first two clinics, in Nyon or Vevey. You will be part of a rapidly expanding dental network, in a state-of-the-art environment and will be supported by a dedicated team allowing you to devote yourself 100% to your patients without managing administrative paperwork!
Profile required :
Diploma of Dental Hygienist ES or equivalent recognized title with a professional experience of more than six months in Switzerland.
A perfect command of French. Other language skills are an asset.
Good knowledge of standard computer tools.
You are precise, empathetic and have a strong ability to put your patients at ease.
Your Missions :
Performing oral examinations to screen for oral mucosal lesions, periodontal disease and caries
Planning the overall treatment plan in collaboration with the dentist
Take x-rays and impressions
Perform scaling and polishing
Teaching preventive measures and informing about the causes and treatment possibilities.
Your benefits : 
A modern, pleasant and contemporary working environment. 
State-of-the-art medical equipment. 
A rate of activity and schedules tailored to your availability with the possibility of advancement  
An entrepreneurial culture with an attractive salary. 
A dynamic and stimulating atmosphere and a constant sharing of experience. 
If you are looking for a modern working environment, with a high degree of autonomy while benefiting from the advantages of a professional network such as ours, then we would be pleased to receive your application. Don't wait any longer to apply via LinkedIn or by sending your CV by email to info@hellocheeze.ch. 
.